Guyette Communication Industries is Creating Generations of Communication through Innovation
Welcome to Guyette Communication Industries! We are the single source for all of the telecommunication needs required by your business or facility. We are a family owned business providing the latest technology to professional organizations all over Northeast Pennsylvania since 1947.
Guyette Communication Industries is a Diamond Certified NEC Telephone Dealer, while also offering the nations leading professional communications systems, with ongoing support of all the products and services provided to our customers.
The employees of our organization have many years experience in building custom solutions to meet the diverse needs of the customer. From data and fiber wiring, to security cameras, phone systems and nurse call, all of the products we provide are produced by the top manufacturers in the industry.
In order to meet and protect our customers' investments and save them money, we believe in supplying equipment that is dependable and best equipped to adapt with today's ever-changing technology.
So check out what we have to offer. You may be surprised with the many possibilities now available in supporting your communication needs.
Industries We Connect in NEPA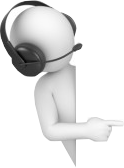 24 Hour Service & Support
Problems can arise when you least expect them. This is why we are here to help you 24/7, no matter what time or day of the week it is!
Contact GCI
This is a dependable, community minded and knowledgeable company!!! They have been in business since 1947 because their customer support is unprecedented. http://www.bethanndelaney.com
Guyette's has been a pleasure to work with over the years.  They have provided us with top notch service and support.  The phones they supplied us at our new location are perfect for our business. http://ww3.truevalue.com/gaystv/Home.aspx
Just wanted to drop you a note to say how pleased we are with your service!! Your service technicians are courteous, professional and prompt… when we ever had to call (which is not often I might add) the service "team" was on site and fixed the issue in a timely fashion. Thanks for the excellent service!
Our secretary just raved about the Guyette person being so courteous, explained things … really professionally. The name on the form was "Jeff". I'm just passing on that our secretary really appreciated the treatment.
We just got rid of our old telephone system and got a new one. We have faxing, voice mail, and e-mail capabilities and we are ready to go!! Call us 24 hours a day, leave a message and we will get right back to you, or leave us an order and we will ship it right out. We really enjoyed dealing with the people who sold and installed the new system. If you are looking to replace your old equipment, we recommend them highly… They are Guyette Communications.