Unified Communication
Why would a business implement a Unified Communication Solution?
Guyette Communication Industries have always emphasized the importance of Unified Communication to streamline all business communications equipment to allow for a user friendly system. By having all devices work as one whole network, there will be many time and cost saving actions that take place.
What is it exactly?
Unified Communication (UC) transpires because you will not have to use multiple devices to accomplish the same task at hand. Being able to access paging from your phone, or using a cell phone from anywhere as if you were working right from your desk, will allow for employees and others to communicate much more easily!
But unified communication is not a single product, it is the act of allowing all of your communications equipment to work as one whole system with benefits immediately noticed, such as: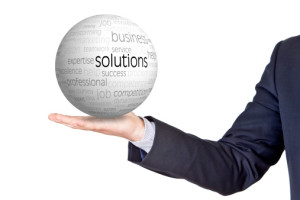 Improved Communication Processes
Saving Wasted Time & Money
Increased User & Customer Satisfaction
Eliminating Redundant Equipment
More Mobile Employees
Your Business will see more mobility and increased user satisfaction

No matter if your company is small, large or with multiple locations, UC allows for everyone to stay connected and informed. Being able to communicate with the most opportune device at that time, and still have the same functionally, will save lots of wasted time!
The new communications equipment now available is also lower cost to service then in the past, and VoIP connections available could drastically reduce monthly billing. Guyette Communications has been helping all types of industries improve their organizations for over 65 years, by building customized solutions to best support the individual communication requirements.
Unified communication technology can deliver the tools to enable new levels of collaboration in a cost-effective, secure and auditable way.
Don't wait to invest, because the future of communications equipment is here waiting for you! Contact us today, quotes are always free.