Access Control System
Implementing an Access Control System at your School increases safety
Protecting the ones you are accountable for is no easy task in these days of rising crime and terrorist activity. Schools especially need to take extra precautions to keep everyone safe as possible, but not to make the environment seem unfriendly.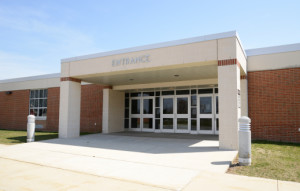 An access control system in place is one of the first steps to keeping possible threats and unwanted trespassers at a minimum. Common uses for access control in education facilities are:
• Restricting access to entry doors on every building
• Allowing for quick lock-down in emergency situations
• Guarding confidential areas throughout campus
• Access privileges granted by employee clearances
Integrating with other equipment can save money and increase effectiveness
Most districts are facing shrinking financial support, a reduction in staff and increasing demands on limited budgets, which is why an access control system is even more beneficial now. Incorporating the access control system with cameras and the intercom can better assist staff in choosing admittance to guest, and be able to better identify possible threats more easily.
The access control system can also better adapt to changes quickly compared to a lock and key based door security approach. Many schools have switched to proximity key cards or pin numbers, which can be updated and deactivated more easily and quickly, instead of using master keys that have to be changed at a large expense if one is lost or stolen.
Every Access Control System is specifically designed for each location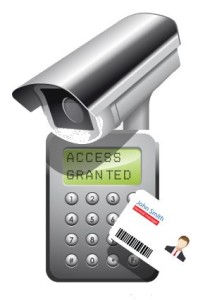 Every campus is different and precautions need to be based on the specific needs of each building, and account for what safety measures have already been put into place. There are also optional preferences available to suite the needs of each situation. Incorporating existing equipment to further unify the systems, and to make for ease of use, is always delivered by our knowledgeable team at Guyette Communications.
It is always better to invest proactively upfront and guarantee protection, versus having significant recovery losses, lawsuits and long-term damage to your school-community relations. But most importantly, it can prevent injury and the loss of innocent lives. To better identify which solutions will work for your school, contact the professionals here at Guyette Communications for a personalized consultation.