Surveillance Cameras
Surveillance cameras provide that extra layer of protection!
Surveillance cameras are a necessity for government agencies in these increasingly dangerous times. Implementing a proper surveillance solution will greatly support the employees with tools they need to properly monitor the location, and will protect your facility from unlawful litigation of false claims. Cameras can also be very helpful in finding improvements within processes of the organization to save time, reduce cost and increase productivity.
Guyette Communication Industries is an Authorized Vicon Dealer

Vicon surveillance cameras come in various shapes, sizes, and many options for:
• Indoor or Outdoor Use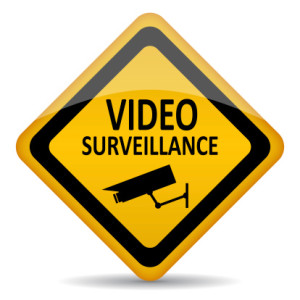 • Pan, Tilt and Zoom
• Long Range Sights
• Night Vision
• Vandal Proof
• Recording Preferences
Guyette Communication Industries is proud to supply Vicon products because of their proven track record to be industry-leaders in the design and manufacturing of surveillance cameras and supporting products. The ease of use, smooth integration with other products, and reliable equipment are just a few of the reasons we carry the Vicon brand for our customers.
From corrections facilities, city buildings to courthouses, there are customized solutions available to fit any requirements that your organization may have. If you are looking to integrate with old equipment, or other platforms such as access control, this product will work for you!
No reoccurring licensing fees!
With most open platform surveillance cameras the licensing fees you pay usually expire after one year, but most manufacturers won't mention this. With ViconNet there will never be re-occurring camera licensing fees after your initial purchase, which is another bonus as well!
The possibilities for camera preferences and arrangements are limitless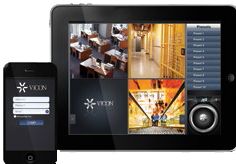 The more advanced features available today provide great real-time viewing quality, ease of use and more mobility. Being able to view the cameras from any location with an internet connection, email notifications for movement detection during off-hours, and smart app controls for cellphones and tablets make the cameras much more beneficial. The open-platform network allow for the perfect solutions for any size or budget!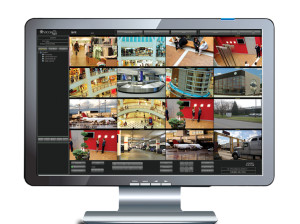 Have peace of mind again and let the knowledgeable employees at Guyette Communications design an arrangement of surveillance cameras and supporting products to best support your government facility. Contact us today to get started on a customized solution for your location. Free quotes are always provided to our customers!