Healthcare Facility
Communications in a healthcare facility is a vital piece to guarantee proper and effective care, whether it is a large hospital or a smaller assisted living location. Executing the proper communications solutions to best support your location will greatly reduce chances of caregiver error, and assists in making informed decisions more efficiently.
The more advanced technology available today will streamline processes, enhance mobility, and simplify workflow to allow caregivers more time with each patient. As well as data collection and reporting options, which effortlessly aid in finding improvements within the facility to lower operating cost and raise patient satisfaction ratings.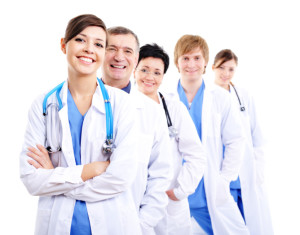 Guyette Communications certified team has many years in developing and implementing the top unified communications solutions for all types of healthcare facilities. Contact the professionals here today to discover all the beneficial options now available for your location! Always free quotes and demos!