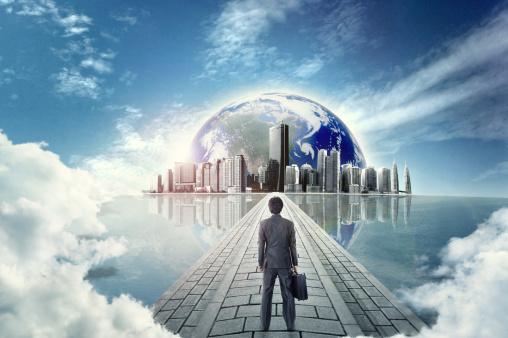 The internet has allowed people to connect with each other all around the world in a quick and efficient way.  It also enables companies to conduct commerce globally, and expand their customer base. This enormous advantage also brings a greater challenge for all business to stay competitive in every aspect of their organization.
Large enterprises have the resources to invest in the best communication structure possible to best serve their customers and employees. They also have the resources to employee IT staff, funds to invest in the upfront capital expense and the continuing maintenance cost. But where does this leave the smaller SMBs (Small to Medium Business)?
SMBs are usually more invested with the core of their business and not the telecommunications requirements. A majority of SMBs don't believe they can compete with the larger corporations in this area. This occurs because of the cost associated with investing in an onsite UC server, software licensing, equipment and maintenance.  The total cost of ownership with an on-premise solution can be very discouraging for SMBs.
But with the internet, the cloud was developed and started providing low cost services to everyone. And then UCaas (Unified Communications as a Service) was naturally established with these advancements in technology. The cloud is a solution that is going to allow SMBs to have the best unified communications structure possible, and at a total cost of ownership that fits the projected budget!
Don't let your businesses' communication requirements slip through the cracks. And don't just pick a solution for the reason that it had the cheapest option to implement. Most likely it will not meet your communication needs and cost way more in the long run.
All factors need to be considered when investing in a communication solution. Will your requirements be changing soon or in the future? What features will be of benefit to the organization, and are they included in the cost or extra? What will be the estimated total cost of ownership of each option available? There are many low cost solutions available for the communication needs of your customers and employees; all the while providing convenient features and saving your business a lot of money over the life of the investment.

Small to medium sized businesses (SMBs) and large enterprises can all benefit from the many advantages of implementing Unified Communication within their organization. Improved communication processes, automated features to save time, and increases in customer satisfaction are just a few of the benefits that can be expected when properly implementing a professional telephone system.
The lowest total cost of ownership is NEC for PBX/ IP Phone Systems, which was a great accomplishment for this technology driven company, check out the white paper below to learn more about this achievement!
Click here to view white paper- NEC Recognized with Lowest Total Cost of Ownership





by

---