Security Cameras
Security Cameras are becoming a new norm
The popularity of security cameras, also known as closed-circuit television (CCTV), has largely increased in the last decade, because of the realized benefit of implementing these systems for surveillance and many other convenient solutions.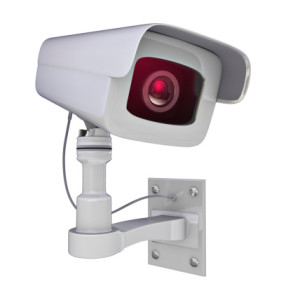 Providing many solutions with one product

Security Cameras don't just provide security. They are also commonly used to monitor activity that could assist in finding improvements within a company's processes. Or as a tool in medical facilities for surveillance of Staff and Patients in high risk areas, and to assist in diagnoses of Patients for areas like sleep labs. Security Cameras are also a common form of protection for all types of organizations against unlawful litigation. The uses and possibilities are endless!
Vicon Security Cameras provide quality you can trust
Guyette Communication Industries is a Certified Vicon Dealer for Security Cameras and supporting software, giving you the best of service and equipment in one package! Vicon is one of the leading manufacturers of this equipment, with durable quality products that contain IP capability, and will easily incorporate with other security platforms in place. There are features and equipment for all possible uses, so Vicon can build full surveillance solutions to meet any locations requirements, and there are never reoccurring licensing fees when implementing ViconNet!
Technology has improved drastically

Technology has greatly evolved making for ease of use, with improved broadcasting options and more customization to better meet requirements. The Vicon systems will integrate with 3rd party equipment, IP and legacy analog technologies, so there will be no worries of loosing your previous investments, but gain all of the benefits from new technology.
This equipment and software can also support unlimited number of cameras, locations and users with no single point of failure. And with online viewing options, it gives you the ability to check on the location any time, permitting your team to be more mobile.
How the design for implementation is created
Every Security Camera solution that Guyette Communications designs will be to the required specifications and desired uses of each location we work with. We have a very knowledgeable staff that will work one-on-one with your team to find the best solution for all your needs! Contact us today, to see what options would work best for your location.
---
Please click on your industry below, to get more detailed information on products and services that will meet your needs!