Nurse Call Systems
Nurse Call solutions provide the technology that will make a difference!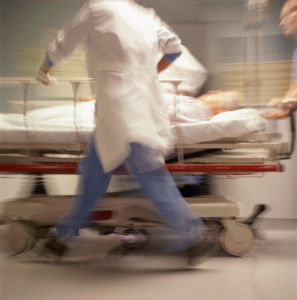 Healthcare technology can be the fine line between life and death, and it can turn emergencies into routine procedures. Healthcare professionals also understand that advanced technologies are allowing caregivers more time and  interaction with patients, thus providing increased personal care and attention.
In the past years, technology has increased dramatically with healthcare solutions, allowing for more organized and time saving communication systems to be implemented.
While we are in the midst of rising health care costs and limited resources, improved communication sources and streamlined processes is the technology that will make a difference!
Nurse Call Systems and supporting products for complete solutions
Here at Guyette Communication Industries, we supply wired and wireless Nurse Call components and supporting products to offer full communication solutions, with reporting options.
Innovative equipment and advanced software solutions will dramatically change how a facility operates, and provides the resources caregivers require to deliver more efficient and improved care, while also finding where improvements may be made.
Which manufacturers are used to design our Nurse Call solutions?
Guyette Communications has spent enormous amounts of time to find the best solutions that will ultimately support all our customers requirements.
Ascom, Response Care and Austco are some of the leading manufacturers in this industry and all of them have been implemented by our engineers to create the best Nurse Call solutions possible for our customers. Guyette Communications stands behind all of their products, as they have proven over the years their equipment and software solutions are reliable, easy to use, and able to correctly integrate with other solutions.
Supporting Products to satisfy any requirements! 
Clinical Information Logistics Software
Wireless Options- IP-Dect or VoWIFI
Reporting Packages
HL7 Interface
Elopement Prevention
Contact us today, to discover which equipment and software solutions will assist with improvements in the communication structure of your facility to improve patient satisfaction ratings, align processes and reduce operating cost.
---
Please click on your industry below, to get more detailed information on products and services that will meet your needs!