NEC Phone Systems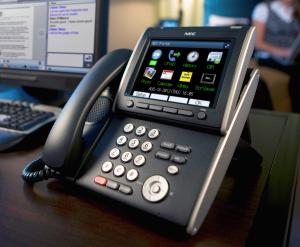 Today, we are very fortunate to say that we have provided our customers with top quality phone systems with the same equipment manufacturer for over 30 years, NEC.
This beneficial partnership allows us to supply our customers with a quality product at the best possible price, from one of the leading manufacturers in this industry! We have customers that have used their Phone Systems for over 25 years they are so dependable!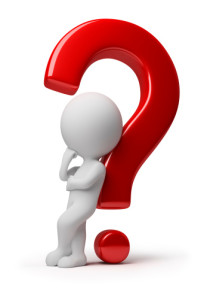 Why do we choose to partner with NEC?

NEC Phone Systems were just awarded lowest total cost of ownership, and worldwide market leader for PBX/IP Phone Systems. Which says a lot about the quality and dependability of the products they produce!
NEC Phone Systems are very flexible, so they will work for the needs of any business or facility no matter what those needs may be, or how they change.
The features implemented are always customized to best suit each organization and can easily be transformed if those needs change, such as VoIP and PBX integration, or feature additions. All NEC Phone Systems are built from the beginning, anticipating changes, so large expenses aren't accumulated in the future to meet your evolving needs.
NEC's technology is built to support productivity and save on cost
There are multiple server options available, which are built to keep your organization connected and competitive!
SV8100– for small to meduim sized, established organizations
SV8300– for enterprise sized communications support
SV9100– designed for new or expanding organizations
NEC is always leading the industry with new and innovative solutions, making everyday communications stress-free and effortless for anyone. For example, the release of UT880 is a new breed of NEC desktop phone! Integrating the traditional desktop telephone and an Andriod tablet into one device providing you with an innovative, feature-packed phone that revolutionizes your calling experience.
Here are a few of the beneficial NEC Phone System features available:
Guyette Communications is here to find the best solution for you!
Guyette Communication Industries provides installation, training, and continued technical support for your new NEC Phone System and accompanying products. Also, our company only provides services to Northeast PA, so our response time for assistance is always quick and efficient!
There is even Software Assurance available for your new NEC system, so it is always up-to-date with the latest technology, without you ever having to do anything! Contact us directly to discover all the options that are available to you, and our knowledgeable team will work directly with you to determine which solutions are a best fit for your location.
WE SCHEDULE FREE ON-SITE WORKING DEMOS AT YOUR LOCATION AND FREE QUOTES ALWAYS!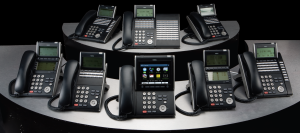 ---
Please click on your industry below, to get more detailed information on products and services that will meet your needs!