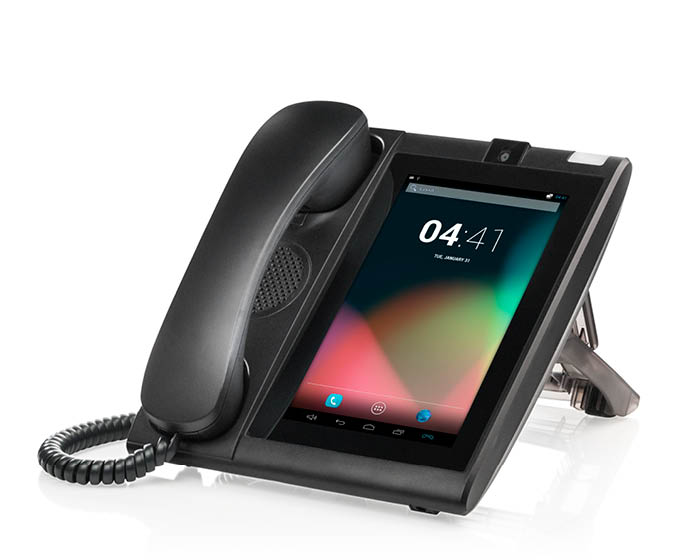 NEC has just released the new UT880 IP Touch Screen Telephone!

It is a new breed of NEC desktop phones, which integrates the traditional desktop telephone and an Andriod tablet into one device—providing you with an innovative, feature-packed phone that revolutionizes your calling experience.
Easy-to-use, intuitive interfaces…
NEC's Touch Screen Telephone interfaces are designed to improve the overall user experience, while remaining intuitive—with no extensive training needed. Global icons indicate status at-a-glance including notification of new voice or instant messages, missed calls, the telephone user's current presence status, and the device's current data protection mode.
This new hybrid of desktop phone allows for many convenient features!
The UT880 Takes it to the Next Level by offering: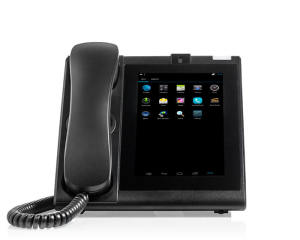 ~ A full seven-inch color display with four-finger multi-touch capabilities.
~ A Multi-Line client that emulates any NEC telephone.
~ Full SV9100 platform voice functionality and hands-free speakerphone.
~ Multiple login support.
~ Integrated Bluetooth capability.
~ Built-in camera for easy video conferencing.
~ Android OS support.
~ Open interface for application development.
~ USB port to sync other devices.
The UT880 also provides you with access to your NEC UC client. UC client functionality, from corporate directory, presence, and instant messaging to unified messaging and call control, which is all available at your fingertips.





by

---