Intercom Systems
Intercom Systems perfect for any location and use!

Whether you may be looking for an Intercom System with analog, hybrid, or IP connections our Engineers and Technicians can handle any size job and requirements!
Guyette Communications supply the top manufacturers in this field to best meet all of our customers needs. Bogen, Telecore and Valcom all provide great quality and innovative products capable of building solutions that will last a very long time.
Features, equipment, and software are customized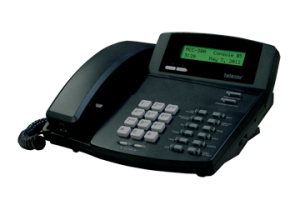 Intercom Systems have advanced in such ways that they are not just for making announcements anymore. This equipment is capable of connecting other communication devices for a more unified system, which allow for time saving actions to take place for the employees. There are many options that are chosen by preference. Such as, a master station console, microphone console, or a software and telephone hybrid to access the intercom system.
But no two Intercom Systems are always assembled exactly the same way, because requirements and compatibility with other equipment puts a big emphasis on choices.
Features commonly useful for Commercial Businesses are:

• Synchronizing facility clocks and payroll systems with paging work tones
• Feedback elimination and individual volume control for separate areas
• Connect to the telephone system for quick access and talk-back option
• Easy expansion or contraction as the size of the business changes
• Simple software for quick changes and stress-free management
• Applying VoIP connection to link remote buildings
• Group zoning and multiple building paging
• Linking to the access controls at the entrance doors
• Sound masking options for confidentiality
• Background music, and on-hold music or messages
• Automated or on spec messaging and tones
• Plus lots more customized options available!
Guyette Communications will make sure you get the most out of your system!
Our dedicated team will work with your business one-on-one to discover the best solution that will support all your needs.
All Intercom Systems are arranged to best work with your existing equipment and the individual location requirements. This way we can unify your communication sources, eliminate redundant equipment, and save your business money!
Contact us today to discover your business's best intercom solution options. Free quotes are always provided from Guyette Communication Industries!