Area of Refuge & Area of Rescue Assistance
Area of refuge and area of rescue assistance guidelines are written by the ADAAG, ICC and NFPA, which cover new construction projects and alterations to existing public buildings. Specific rules and regulations are implemented by your local government, and give detailed instruction to the number required and technical specifications for rescue assistance and refuge areas.
Any building with more than one level, above or below the ground level, are required to have fire-resistant areas for people that are not capable of using the stairs in an emergency situation. These regions are a safe place to wait for rescue assistance and are equipped with two-way communication devices, so rescue personnel will know exactly where and what type of assistance is needed. Areas of refuge or areas of rescue assistance, can differ slightly in requirements. However, the state requirements for the emergency communication areas are as follows: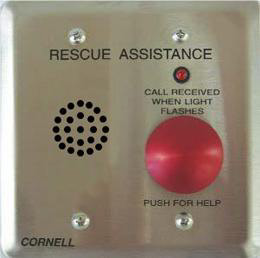 Allow two-way communication when call is placed
Have audible and visual signals that help has been reached
Areas need to be clearly marked
Must be located on each floor above or below ground level
Connect to a central location in the building that is always monitored, or to an outside line if this is not possible
There are many options available that can be tailored to the specific needs of each individual facility. Our engineers will design an up-to-date system for you with the top manufacturer of emergency call systems, Cornell. This company has been recognized as the leader in emergency communication systems, because of the simplified and durable design that will last a very long time. All of their equipment is made with vandal resistant panels, and battery back-ups as a standard on all of their systems to make sure they will always work properly.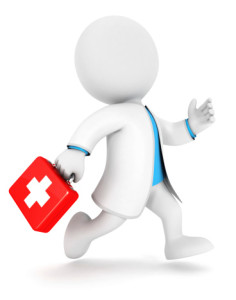 Guyette Communication Industries will take all the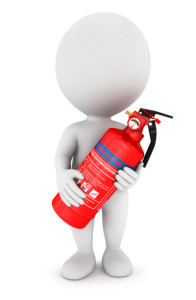 guesswork out of the picture take care of the design, install and maintenance on your refuge or rescue assistance areas. Please contact us today, to learn more about what options would work best for your facility!