Mass Notification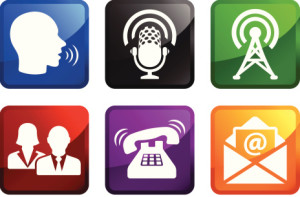 There are many reasons that mass notification systems need to be placed in all public areas during these increasingly dangerous times. Natural disasters, fires, and terrorist activity are becoming more prominent and we need to do everything in our power to protect all individuals in the event of any emergency. Delivering the right message to the right people at the right time is vital to preventing injury and saving people's life!
Mass notification systems are built to work with your existing communication devises already in place, or more options can be added to meet the specific needs of your facility. There are many possibilities to notify anyone associated with the facility, whether they are on the grounds or not. Listed below, are some common ways to inform your patients and employees of emergency information:
Intercom/paging with pre-recorded or on spec messages
Email notifications
Text or voice messaging with a pre-determined list of contacts
Visual signage and audible alerts available for indoor and outdoor areas
No matter the size, location or budget of your facility, there are many possibilities to keep everyone well informed and safe. Please call us today, so one of our knowledgeable sales staff can find the best solution for your facility!