Telephone Systems & Supporting Products
Healthcare organizations rely on collaborating with others every day, and especially in the most convenient method possible. Guyette Communication Industries understands that time is scarce in the healthcare world and these facilities need multiple ways to contact others, and several methods for others to contact them. Implementing a telephone and voice mail system that works with the needs of the staff and patients will simplify the communication process, and most importantly save precious time! Implementing a system specifically designed to meet the needs of each organization will allow for important information to be communicated easily and quickly.
There are many options available when it comes to telephone systems, and how you can implement them into a seamless network with your other communications equipment. The healthcare industry can benefit from features, such as: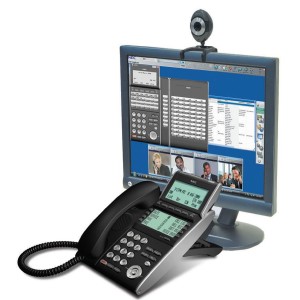 VoIP or PBX capable, to deploy IP telephony where and when you need it
Appointment reminders system that automatically contact the patient via phone, email, or text to confirm their upcoming appointments
Call accounting and recording systems to ensure quality healthcare or for training purposes
Voice mailbox for all staff members, so anyone can reach them when it is most convenient
Off-hours notification systems to inform healthcare professionals of emergency situations
Connecting the system with door access control or paging/intercom for quick access
Larger facilities can also advantage from:
Integrating wireless telephones for employees
Pagers for patient and employee notifications
Desktop suite will show availability of staff and the preferred way to reach them
Wireless telephones are a great addition to the communications system in large facilities, for a number of reasons. Nurse call system can route patient calls directly to their caregiver, thus increasing patient satisfaction. The phones LCD displays are capable of receiving messaging, for a quick form of contact between employees. And being able to reach staff members that are always on the go, for critical decision making, is the most imperative aspect when seconds can make the difference between life and death.
Pagers are also a useful form of contact, and are still commonly used in larger facilities for multiple purposes. There are personal pagers for staff to be contacted when on the job, or when employees are needed that are on-call status. There are also paddle pagers that can be used for alerting patients in a very convenient manner without having to call patient names, or to notify family members that the patient is out of surgery, and is available for release or visitation. Pagers are versatile in the aspect that they can be used in the manor that the facility finds most useful for them.
PLEASE CONTACT US TODAY, TO SCHEDULE AN ON-SITE WORKING DEMO AT YOUR LOCATION!